Rest your cursor over the character sprites and over the worlds of Yggdrasil for information.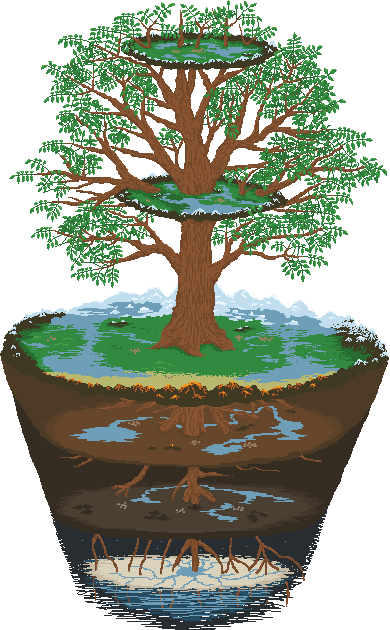 "Errr wait a minute, are you sure that's how Yggdrasil looks? I saw it differently somewhere else..."
Depending on which stories you read, Yggdrasil might be configured a little differently. While it's stated that Yggdrasil has nine realms, it's not always clear or consistent which places make up the nine realms, nor how many of them are arranged precisely. Such is mythology!